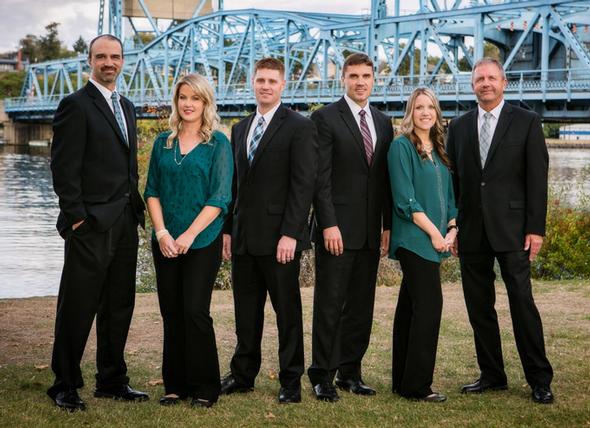 (From left) Jeremy Nesset, Emily Smith, Dustin Zager, Brad Rice, Tracy Keller, Jeff Nesset,
Welcome to our website. Thank you for taking the time to get to know us a little better. The achievement of financial objectives depends on a disciplined, integrated approach to managing each of the many facets of one's financial life. We believe that a client's investments, cash flow, insurance, debt and long-term financial, retirement and estate plans should all align in a carefully constructed wealth management plan.
A flat 21% tax rate may seem like a good reason for a pass-through entity to convert to a C corporation, but there are other factors to consider.

Association health plans may enable small businesses to save money, but how do AHPs compare to small-group health insurance?

The Fed signaled a pause in raising interest rates. How markets reacted and what the change says about the direction of the U.S. economy.

Younger baby boomers may be facing a more challenging retirement landscape than older members of the generation, according a recent survey.