Our Qualifications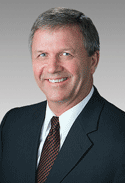 Jeff Nesset, CFP®, CWS®
Senior Vice President, Financial Advisor, Branch Manager
Jeff is a CERTIFIED FINANCIAL PLANNER™ professional with a profound commitment to clients and community. He has over 35 years of experience in financial services with D.A. Davidson, including 30 years in branch management. Jeff has diligently served his community through various organizations for over 25 years. Outside of work he likes to hunt, fish and spend time with his wife and eight grandchildren. Jeff is a graduate of Montana State University.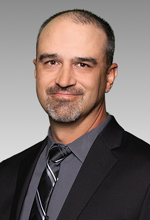 Jeremy Nesset, CWS®
Senior Vice President, Financial Advisor
Jeremy grew up in Lewiston and graduated from the University of Idaho with degrees in Finance and Information Systems. He spent seven years in southern Idaho with MPC Computers as a Programmer Analyst before joining D.A. Davidson in 2006. Throughout the year, Jeremy supports various organizations and has taken a leadership role with Ducks Unlimited. Away from work, Jeremy enjoys hunting, fishing and spending time with his wife, Cassie, and two wonderful children.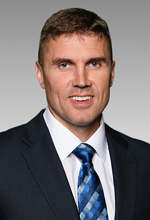 Brad Rice, CWS®
Senior Vice President, Financial Advisor
Brad joined D.A. Davidson in 2006 after graduating from the College of Law at the University of Idaho. Outside of work he believes it is important to spend time giving back to the community. Brad volunteers for a number of nonprofit organizations including the Boys and Girls Clubs and Vandal Scholarship Fund. He also serves as a Board Trustee of the Lewiston School District. Brad is married and has two sons and a daughter, which he claims as his greatest achievement. A native of Lewiston, he earned his undergraduate degrees in Finance and Accounting and remains a proud University of Idaho Vandal!
Dustin Zager, CRPC®, CWS®
Financial Advisor
Dustin recently joined D.A. Davidson as a Chartered Retirement Planning CounselorSM. He has worked as a financial advisor since 2007, developing individual comprehensive financial plans. Away from the office, Dustin is involved in the community in a variety of ways. He is an avid sports fan, enjoys the outdoors, but most importantly, spending time with his wife, Jacie, two beautiful daughters and new son. Dustin is a graduate of Lewis-Clark State College.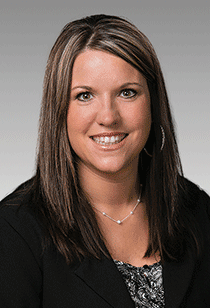 Tracy Keller
Client Associate
Tracy has been with D.A. Davidson since early 2015. Prior to working at D.A. Davidson she worked as an Analyst. She earned a bachelor's degree in healthcare administration. Please call or email Tracy to set an appointment with Capital Street Investment Partners at (208) 743-0818 or tkeller@dadco.com.